Lorton Group, one of the leading manufacturers of hospital and shower curtains, has revealed its expanded curtain fabric collection. The company has announced that customers can now choose from various fabric materials and designs to find the perfect curtains that meet their hospital or any other setup requirements.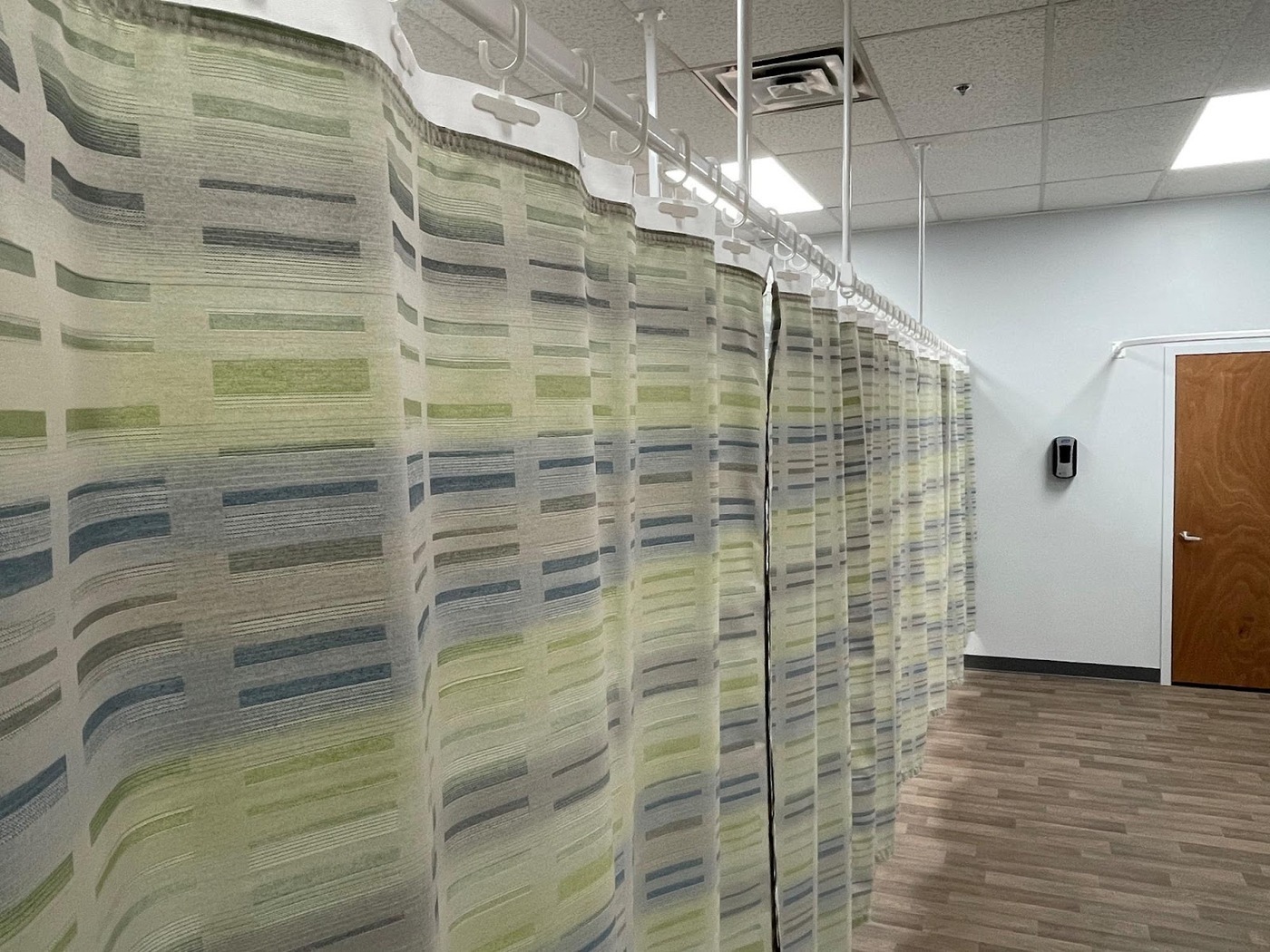 Lorton Group
The company has two separate lines of cubicle and shower curtain textiles. The cubicle curtain textile is available as Designer cubicle curtain fabric and Tone-on-tone cubicle curtain fabric. All the curtain fabrics available for cubicle privacy purposes meet the NFPA 701 flame spread requirements. The curtains have an antimicrobial finish to inhibit the spread of bacteria, mold, and fungus. The fabrics are sourced from reputable fabric manufacturers from across the United States.
The Designer cubicle curtains are available in 72 inches and are made of 100% FR polyester. The fabric design features cool earthy tones in natural-looking shades of green, brown, blue, and off-white. The curtains' design is muted and homogeneous, which means it blends in with the hospital setting.
The Tone-on-tone cubicle curtains are also available in a 72-inch size and are made of 100% FR polyester. The fabric designs include a vast range of single-color fabrics featuring a lighter color self-print of squares incorporated into the curtain fabric. The curtains are an ideal addition for muted spaces like ICUs. However, the impressive color range also includes more cheerful tones for children's wards with deeper brown and cinnamon tones for a more stylized and personalized doctor's office setting.
The shower curtain textiles are also available in two distinct styles: fabric shower curtains and vinyl shower curtains. Each curtain style has identical dimensions making it easier to switch between the curtains. The curtains are also NFPA 701 vertical flammability certified and have an anti-microbial finish.
All fabric shower curtains are a standard 72 inches in size and are made of 100% FR polyester. The fabric design features a self-print mesh in muted earthy, white, and silverfish-white colors.
Vinyl shower curtains are also available in many colors to complement the setting. The colors range from preppy blues and pinks to more elegant greens, browns, and whites. All vinyl shower curtains manufactured by Lorton Group are flame-resistant, stain-resistant, antistatic, and odor-resistant. The curtains are the most durable and economical among the other options currently on the market.
According to a Lorton Group official, the company follows strict procedures and standards to ensure the quality of curtain fabric and stitching and all other components required to construct the final product. He further stated that: 'Lorton Group makes every effort to provide the best solutions to meet the needs of hospitals of all types. We utilize high-quality materials to create long-lasting and sturdy curtains while also providing the best care, comfort, and protection. Furthermore, our company provides heavy-duty cubicle curtain tracks and accessories to ensure only the best results.'
To view the full range of fabric designs and learn more about product availability, please visit the Lorton Group official website at https://lortongroup.com/.
About Lorton Group
The Lorton Group was established in 2010. The company specializes in the manufacturing and distribution of textile products like traditional hospital cubicle curtains, shower curtains, as well as patient-lift curtain systems, and non-ceiling mounted cubicle curtain systems. The brand also provides services and goods to public and private hospitals, military-operated facilities, VA hospitals, nursing homes, university campuses, and medical offices, as well as to other contractors and distributors.
Lorton Group
Sterling Heights, MI, USA
Phone: (844) 352-5089
newsroom: news.38digitalmarket.com
This content is published on behalf of the above source. Please contact them directly for any concern related to the above.