Miracle Movers, a reputed moving company in Charlotte expands services locations in NC. These Charlotte movers now offer services in Myers Park, South Park, Dilworth, and downtown Charlotte, NC neighboring areas. Fully licensed and insured, these movers take their moving job very seriously, irrespective of how small or big the size of the move is. And they do it with the highest efficiency by making sure the belongings are properly handled, moved, and kept safe from start to finish. That is why this moving company is regarded so much so that 96% of their business comes from customer referrals.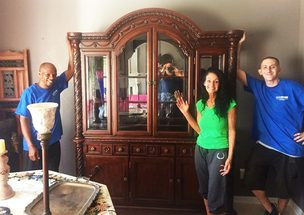 Miracle Movers, a Moving Company in Charlotte
Miracle Movers in Charlotte now offer a free quote on all their home and business moving services. The best thing about hiring these Charlotte movers is their honest pricing. Moving is undoubtedly a stressful task, and there are many things people have to take care of during relocation. And it involves a lot of costs not just with the moving but with the rest of the arrangements. That is why these movers offer customized quotes as per their customer needs, requirements and budget. They also visit the site to provide an accurate estimate based on the size of the move so that the customers know what they are paying for.
Rated as the #1 moving company in Charlotte for more than 6 years, there are several compelling reasons to hire these movers. As mentioned above, the first is the personalized estimates. Every detail is considered to make the quote accurate to the core. The second reason is that they are family-owned local movers which means two things. First is that they understand the area like no one else, making moves faster. The second is that they understand the problems that every family faces when it comes to relocating. And hence they build their services around this to make the move as smooth as possible.
The Charlotte Movers also offer "No Shortcut" Assurance and guarantee that all the customer belongings are securely wrapped or padded before moving them. The other guarantee is that of "No Day Labor" which means all the employees in this company are full-time and a majority of them are family members. The Miracle Movers brand has been built on reliable service and trust. The company also claims the highest efficiency in terms of timely delivery and quality services. Last but not least, the team always goes the extra mile and accommodates to special requests, delayed or rescheduled moves.
To learn more visit https://www.miraclemoversusa.com/charlotte-lake-norman-location
About Miracle Movers Charlotte
Miracle Movers, a Moving Company in Charlotte offers a comprehensive range of moving and packing services in Charlotte, NC, and other locations including Myers Park, South Park, Dilworth, and other neighboring towns in downtown Charlotte. These Charlotte movers offer full-scale home and business moving services including local and long-distance.
Contact
Miracle Movers Myrtle Beach
Phone: 704-741-0231
Website: https://www.miraclemoversusa.com/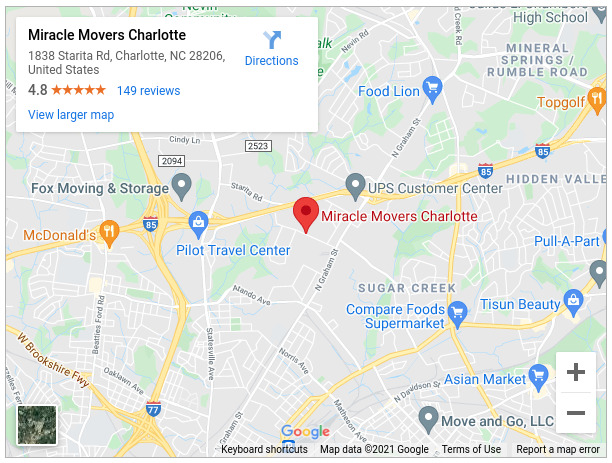 newsroom: news.38digitalmarket.com
This content is published on behalf of the above source. Please contact them directly for any concern related to the above.