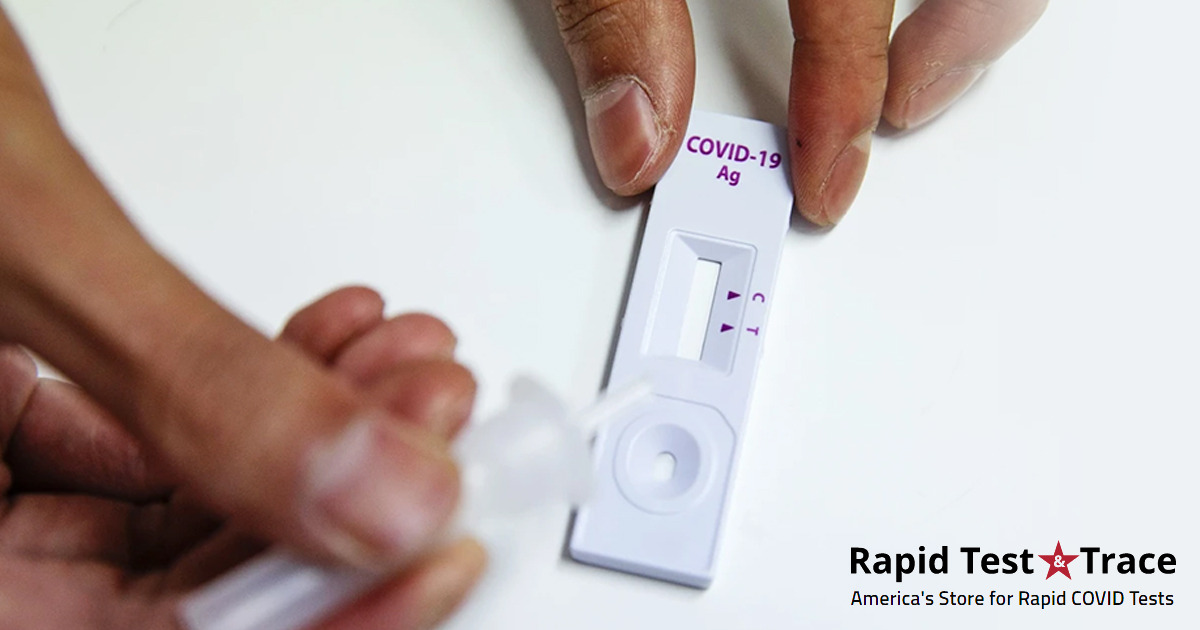 AUSTIN, TEXAS - March 17, 2023 - Rapid Test & Trace USA announced the launch of a program to offer eligible Americans a free monthly supply of rapid COVID tests. Under the program, Americans may be eligible for coverage with active private health insurance or Medicare Plan B.
Interested participants can take advantage of the program in three easy steps:
Complete a short application form at freetests.rapidtestandtrace.com
Accept a free call from a trained operator to quickly verify your information
Recieve 8 free tests delivered to you home every month
Once accepted, the rapid COVID tests will continue to be delivered every month until the Biden Administration calls an end to current Public Health Emergency (PHE). Participant may apply for more than one qualifying member per household by simply completing the form and verification call for each person applying.
Rapid Test & Trace USA takes your privacy and personal information seriously. The company adheres to requirements under the Federal Health Insurance Portability and Accountability Act ("HIPAA"). Applicant information is collected and stored with HIPAA compliant encryption technology.
The Free COVID-19 Test Program protect people at risk as COVID cases continue to occur across the nation. Since COVID symptoms can take a while to manifest, rapid antigen testing is an excellent tool to mitigate the spread of the virus.
"As an online retailer of rapid COVID tests in the United States and other countries, we're pleased to continue to help Americans gain access to these important diagnostic tools," said Adam Singfield, Co-founder of Rapid Test & Trace USA. "This Free COVID-19 Test Program is an important initiative that we're proud to be a part of."
While many people consider the pandemic to be over, COVID is still active and causing millions of Americans to suffer from Long COVID symptoms. According to data collected in 2022 by the US Census Bureau and analyzed by the Centers for Disease Control and Prevention's (CDC) National Center for Health Statistics (NCHS), over 40 percent of US adults reported having COVID-19 in the past. Of these, 19 percent still experience COVID-19 symptoms, a condition known as Long COVID. Overall, the CDC estimates 7.5 percent of adult Americans have Long COVID.
The best way to mitigate the risks of Long COVID is to take proactive actions to help stop the spread of COVID-19. Widescale use of rapid antigen tests has shown to be an effective tool for identifying infectious individuals and limiting community transmission through targeted isolation.
Visit the official website of Rapid Test & Trace USA today and apply for the Free COVID-19 Rapid Test Program. For those who wish to purchase COVID tests, the company offers a low price guarantee.
About Rapid Test & Trace USA - Rapid Test & Trace USA is a North American online retailer of rapid testing devices, and related products and services for COVID-19. The company is part of the RT Medical family of brands, with Rapid Test & Trace Canada and the Post-COVID Support Community as sister companies. RT Medical also retails dietary supplements and provides mobile nursing services.
Adam Singfield
Marketing & Communications Director
Rapid Test & Trace USA
Contact Information:
Tel: 800-231-9794
Email: adam@rapidtesttrace.ca
Website: https://rapidtestandtrace.com
Original Source of the original story >> Free COVID Tests Delivered Every Month with Program from by Rapid Test & Trace USA